The Daily Courier lists its inaugural 20 Under 40 winners today, for which readers honored 20 area entrepreneurs, managers, business owners and professionals younger than 40.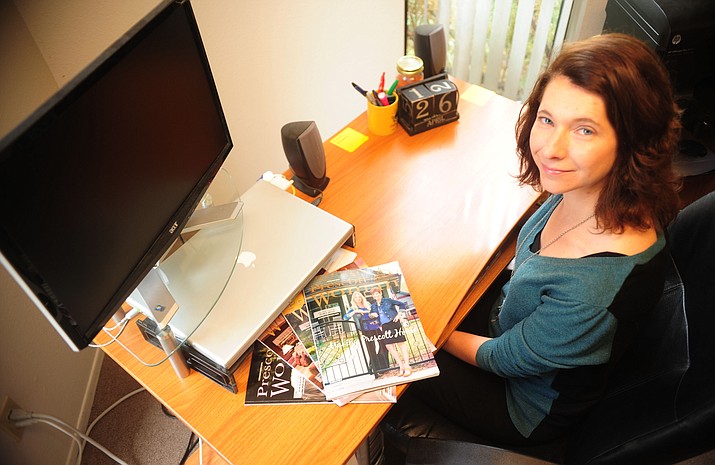 She grew up in a home that always had a computer — thanks to her father — and started doing basic design as a young teen.
 After high school, she receive her graphic design certificate from Yavapai College before starting her first design job in the creative department at the Minot Daily News in Minot, North Dakota, where she also attended Minot State University.
When she returned to Arizona in 2001, she finished school with an Associates of Applied Science Degree in Graphic Design and started working at a local print shop in Prescott, where she learned everything from design to prepress and printing.
After six years of working at the print shop, she was offered a position as the layout designer for Prescott Woman Magazine and also began doing freelance design through her company BJH Designs. She has been doing both for the past eight years.
She could do her line of work anywhere, but the Prescott lure kept her close.
"I am a Prescott native and have always been drawn to my hometown," Hinkel said. "After finishing school and obtaining design jobs in my field I felt like it was a good fit."
Her family has lived in Prescott for more than 43 years.  Her mother, Barbara Hinkel, worked for the Prescott Unified School District and her sister, Jennifer Hinkel, is a client at Yavapai Exceptional Industries, and also volunteers at The Adult Day Center.
She enjoys meeting new people and helping them grow their business through graphic design — whether that is with a simple logo design or an entire website package.
"It's such a great community and I am reminded of that every day," Hinkel said.